Our Drinking Chocolate  is made from a West African cocoa to produce a cream, rich and comforting hot chocolate with a exceptional chocolate taste.  It is packed in 2kg tins.
We also have a range of drinking chocolate in 1kg tubs and 250g retail packs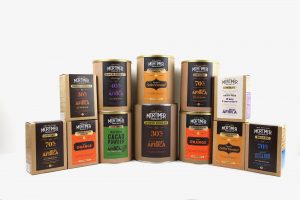 Our products are now available via
visit our page Mortimer Chocolate on Cress co Marketplace
We also work closely with our clients such as Harrods, to produce bespoke Chocolate Drinks and Flavoured Chocolate Drinks.