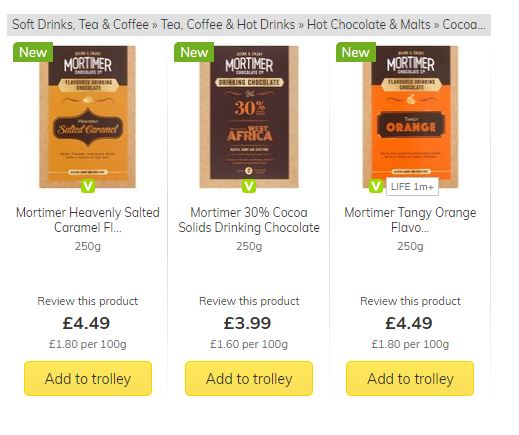 Launching a hot chocolate product in the heat of summer? You'd think you'd have to be mad, but this is exactly what the independent chocolate maker, Mortimer Chocolate is doing this July! Their range of drinking chocolates: chocolate, salted caramel and chocolate orange have just been launched on the Ocado Supermarket site, at the same time as we are all sweltering in the heat!
Adrian Smith, the master chocolate maker behind the drinks said "It seems odd, but the drinks will be in place for when the weather starts to cool off in the autumn, ready for the winter. But also, our drinks make a lovely refreshing COLD drink with milk too! Our customers tell us just how refreshing the cold version is, so the drinks are an all-weather option!"
In fact, the salted caramel pack carries a recipe to make the cold drink and there are more recipe ideas on the website, including one for a 10-minute chocolate cake recipe!   Handy videos to show you exactly how!  http://www.mortimerchocolate.co.uk/video-grid-gallery/   With cooler evenings and the kids at home during the summer holidays, these drinks offer the perfect all-round package to keep them (and you) satisfied and amused.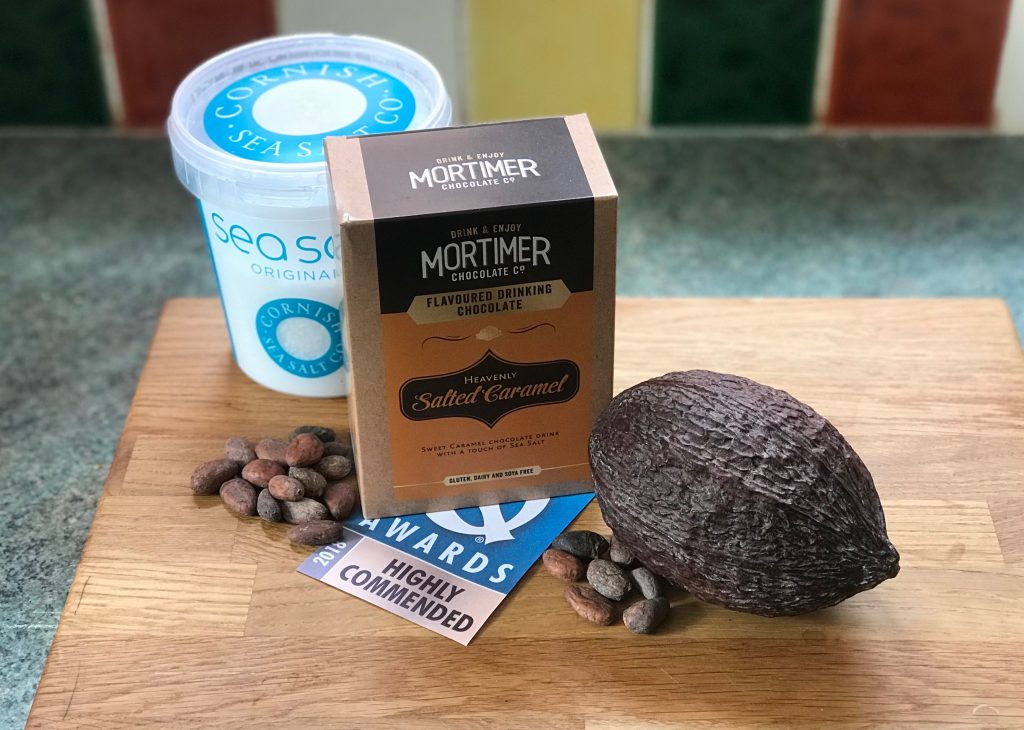 Adrian Smith went on to say: "Ocado liked the fact that our salted caramel drink had won a 2018 Quality Food Award, which usually go to much bigger brands with huge budgets. It is an endorsement of how good our drinks are that we beat off much larger competition. Our drinks are all based on natural cocoa powders, which gives them a delicious chocolate intensity. We're really excited to have the opportunity to work with Ocado and for their customers to be able to try our chocolates."