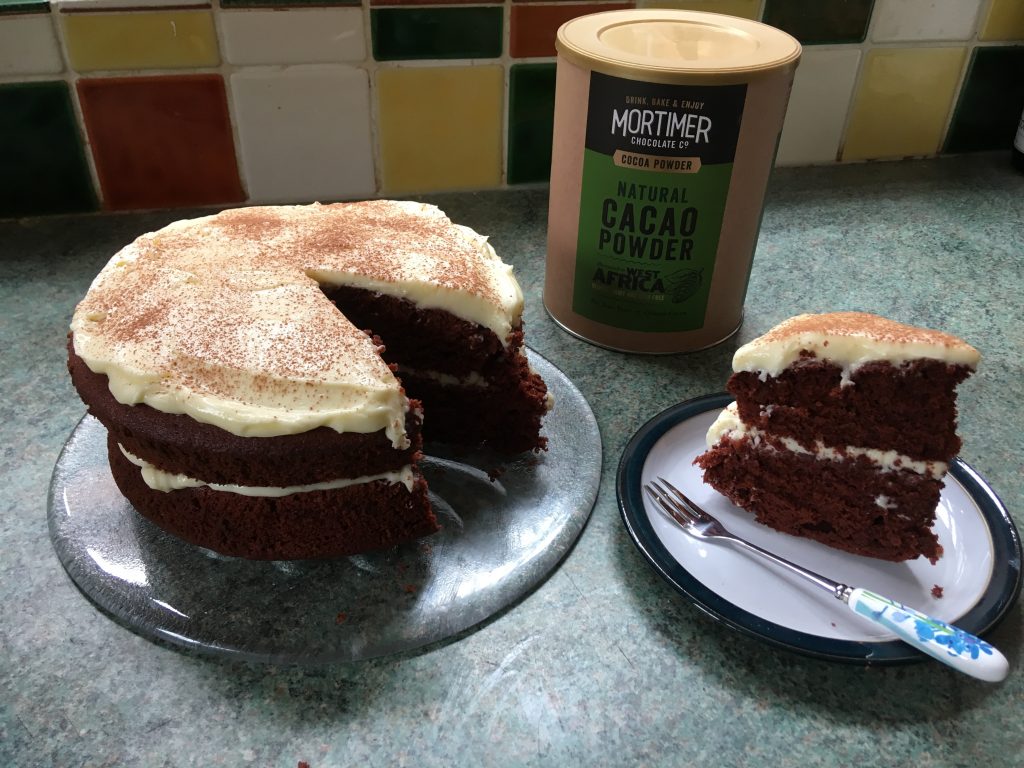 The Natural Cacao Powder used in this cake recipe is made from beans fermented under a carpet of banana leaves. It is rich in anti-oxidants, with a wonderful flavour. Most cocoa powders in the UK have been alkalised, (Dutch process), with chemicals to manipulate the flavour and colour of the powder. This process is not necessary with our superior Cacao Powder, and because it has not been alkalised it is called Natural.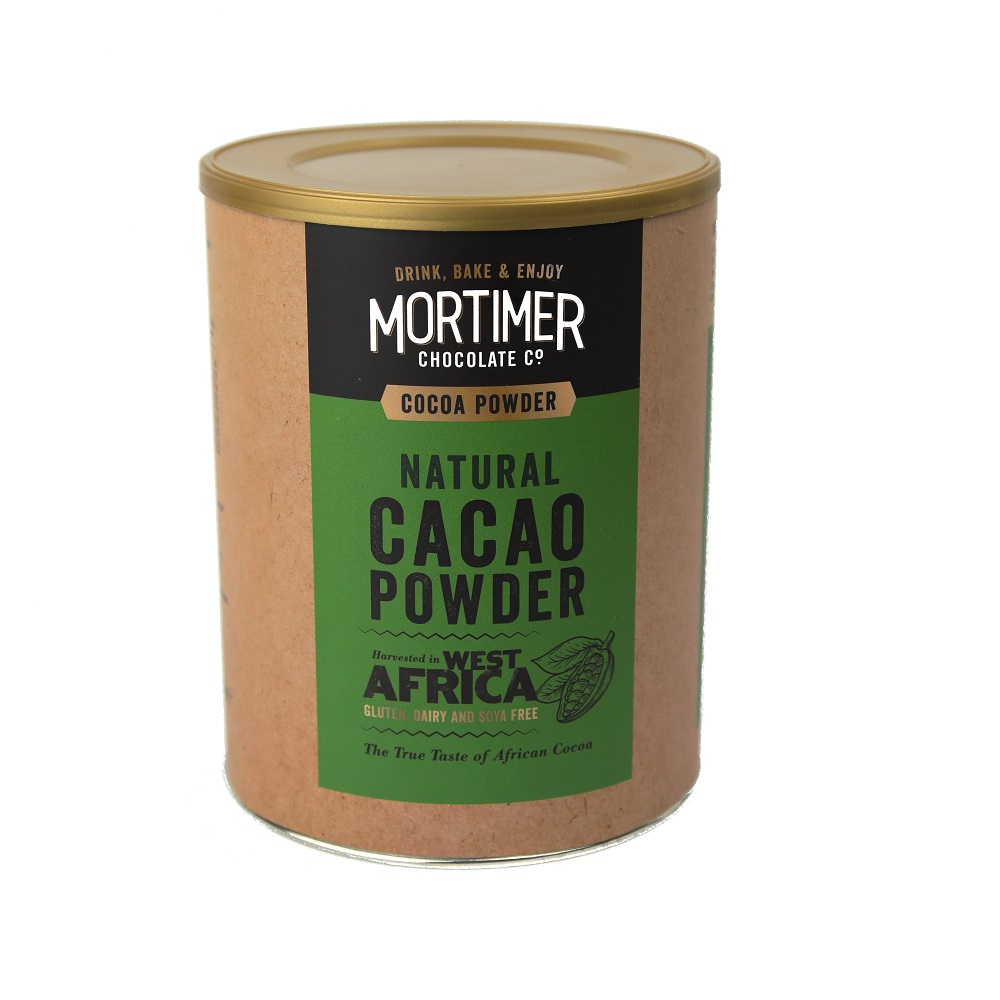 Red Velvet Cake  
You will require 2 x 21cm diameter cake tins greased and lined.

Ingredients
50g Mortimer Natural Cacao Powder
120ml natural plain yoghurt
120ml milk
1 teaspoon red food colouring.
120g butter or margarine
300g caster sugar 2 eggs, beaten
250g self-raising flour
1 teaspoon baking powder ½ tsp salt
Method
In a large mixing bowl cream the butter and sugar together.
Add the beaten egg, one at a time, together with a tablespoon of
the flour and beat until well mixed. 
Mix the yoghurt, milk and food colouring together.
Sift the flour, baking powder, salt and natural cacao powder together.
Beat in 1/3 of the flour and 1/3 of the yoghurt into the creamed butter mixture,  repeat twice more until all the ingredients are evenly mixed in.
Spoon into the cake tins and bake at 1800C (1600C for fan ovens), Gas Mark 5, for 25 to 30 minutes, until the cake is firm to the touch.
Turn out and allow to completely cool, before decorating with the frosting.



Cream Cheese Frosting
 
 
Ingredients
50g butter
100g icing sugar
150g full fat cream cheese
1tsp vanilla extract

Method

Soften the butter and beat in the icing sugar until light and fluffy
Add the vanilla extract and cream cheese and beat until well combined.  
Spread half the icing in the centre and half on top of the cake.